Get the roofing services you need
When you need work done on your roof, choose our roofing company. Goodwin Roofing in Columbia, SC is backed by years of experience and a solid team of professionals. We're happy to offer a variety of roofing services, including:
Interested in learning more about the services we provide? Get in touch with us. A team member will be happy to answer any questions.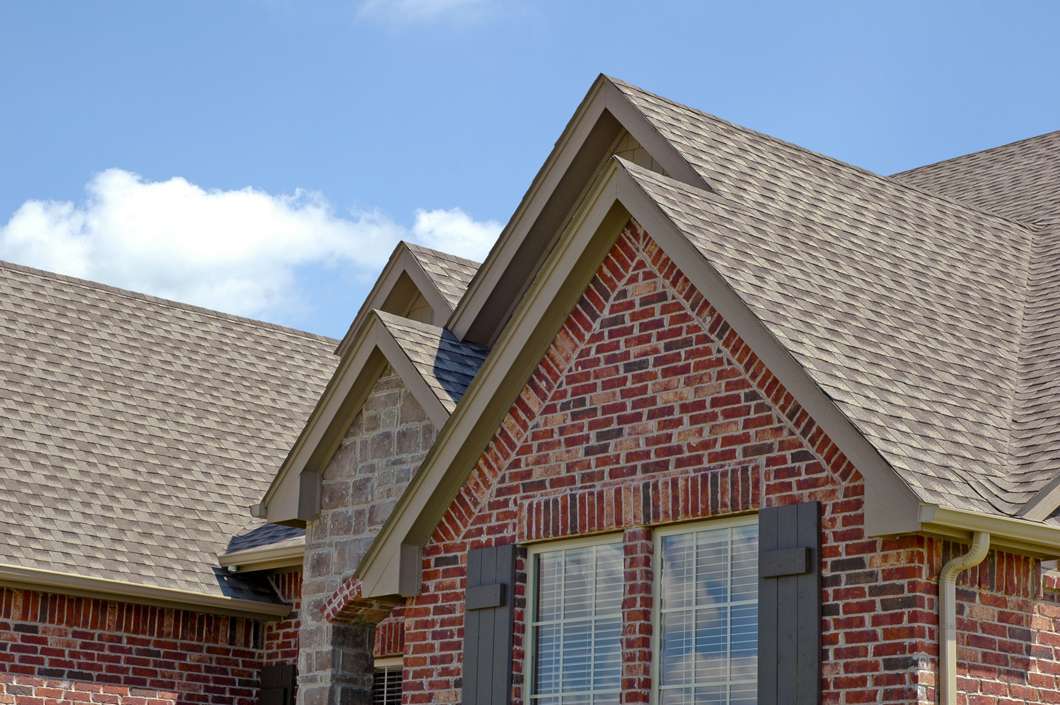 We Do Roofing Right
Our roofing company in Columbia, SC has got you covered
It's easy to forget about your roof when there's nothing wrong with it. But it's important to stay up to date on the state of your roof. Goodwin Roofing offers roofing services to homeowners in the Columbia, SC area. We've been proudly serving residential clients since 1974, so you can expect us to deliver excellent work.

Our team is highly trained and will treat your property with the care and respect it deserves. You won't regret calling our roofing company the next time you have a roofing concern.

Free estimates are available for all our services. Call 803-788-0429 now to request yours.
We've set ourselves apart from the competition
For over four decades, Goodwin Roofing has been a staple in the Columbia, SC community. During that time, we've built a great reputation. We've set ourselves apart from the competition thanks to our years of industry experience, keen eye for detail and dedication to customer satisfaction. You'll be amazed at what our team can do for you.

Learn how our roofing services can benefit you by contacting us today.



Called for a repair estimate, turns out it is a siding issue not a roofing issue. Appreciated the honesty
We are very happy with the new roof installed by Goodwin Roofing! The crew was very efficient and polite, even after working 12 hours. The job was completed quickly and there are no signs of debris anywhere around my home. Chris was so easy to work with and was always quick to answer questions or even discuss the plan.
We are happy returning customers of Goodwin Roofing. Chris promptly responded after we called the company and came to assess the issue in person. He is a very competent roofer and a professional we trust. Every time he has been very diligent in assessing the cause(s) of our roof leaks and fixing the problems while charging a fair price. We highly recommend his service.
A shingle fell off my roof and I brought somebody in to fix it. They said they found other problems. When I asked them about their findings, they had a bad attitude. I had used Chris before for a problem with my mothers roof, so I brought him in. Chris was very knowledgeable, and personally supervised and inspected all work done. He was up on the ladder, making sure everything was 100% perfect. He found other problems once he was up there and repaired them for no additional cost. He was able to match my 10 year old shingles perfectly so you can't even tell that it was repaired. One of the few tradesmen whose opinion and pricing I accept without questioning.
I have an old house with a very high roof that had been leaking in an upstairs closet for sometime. Chris with Goodwin Roofing was able to figure out the reason it was leaking and fix it, when no one else had been able to. In fact, Chris was able to fix in one visit what 3 other roofers were not able to fix in five visits. I will definitely use Goodwin for all future roofing.
Chris Goodwin is a pretty good fella to work for. I've been roofing for 37 Years and this is the first time I've ever worked for him.
Chris Goodwin has worked on my roof and on the roofs of many of my real estate clients. He has always been honest and trustworthy, and he has always done the job correctly for a reasonable price. It is easy to reach him and he tries very hard to accomodate my clients when they need things done in a tight time frame. I highly recommend Goodwin Roofing!
Chris and his team did an excellent job on our roof repair. They were timely and very responsive. When we contacted Chris about our roof , he showed up at our house a few hours later. He inspected our roof and gave us an estimate on the spot. We accepted the offer and Chris and his team came back less less than a week later to repair. Chris was very knowledgeable and insightful when explaining what had caused the damage and noted that the roof was installed improperly in certain aspects. I highly recommend Goodwin Roofing, very trustworthy, responsive, timely and highly experienced !
Goodwin Roofing has always been my go to roofing company for my personal property as well as flip properties. They have done everything from small repairs to a complete roof replacement. He has been in the business for a long time and is extremely knowledgeable. I trust his opinion and recommendations, and you should as well for all of your roofing needs.
I was interested in putting a solar or powered attic ventilator in our house so called Goodwin Roofing. Chris came by promptly and analyzed our attic and existing ventilation and recommended putting additional insulation in attic rather than the attic ventilator. I'm very happy with his recommendation and will be using Goodwin Roofing for all of our roofing needs in the future.